Just when it seemed like summer would never arrive, we're finally starting to see warmer weather and greener grass. Whether you plan to take your little one to the beach, park, on vacation, the local pool, or even for some fresh air in the backyard, babies and kids have different needs during the summer months. Make sure you're well prepared by stocking up on all the necessary gear. Here are some of our must haves for those beautiful sun shining months.
Little Trendsetter
When the seasons change, it's time for a new wardrobe! One of the best things about summer is the fashion. Personally, I find summer style the best due to its bright colors and fun prints. I quickly learned baby and kid fashion has trends just like with adults. And one of my favorites for adorable and unique clothing is Little Trendsetter. Their collection is both fashionable and affordable. And they are family run – did we mention how much we love family run businesses? They have different styles to fit with different age ranges (0-14 years). One of my favorite things is their Shop Our Instagram feature. You can see outfit ideas, which will then take you directly to the product page. I love this because it gives you an idea of how an outfit will look on your little one. Here are some of our favorite looks: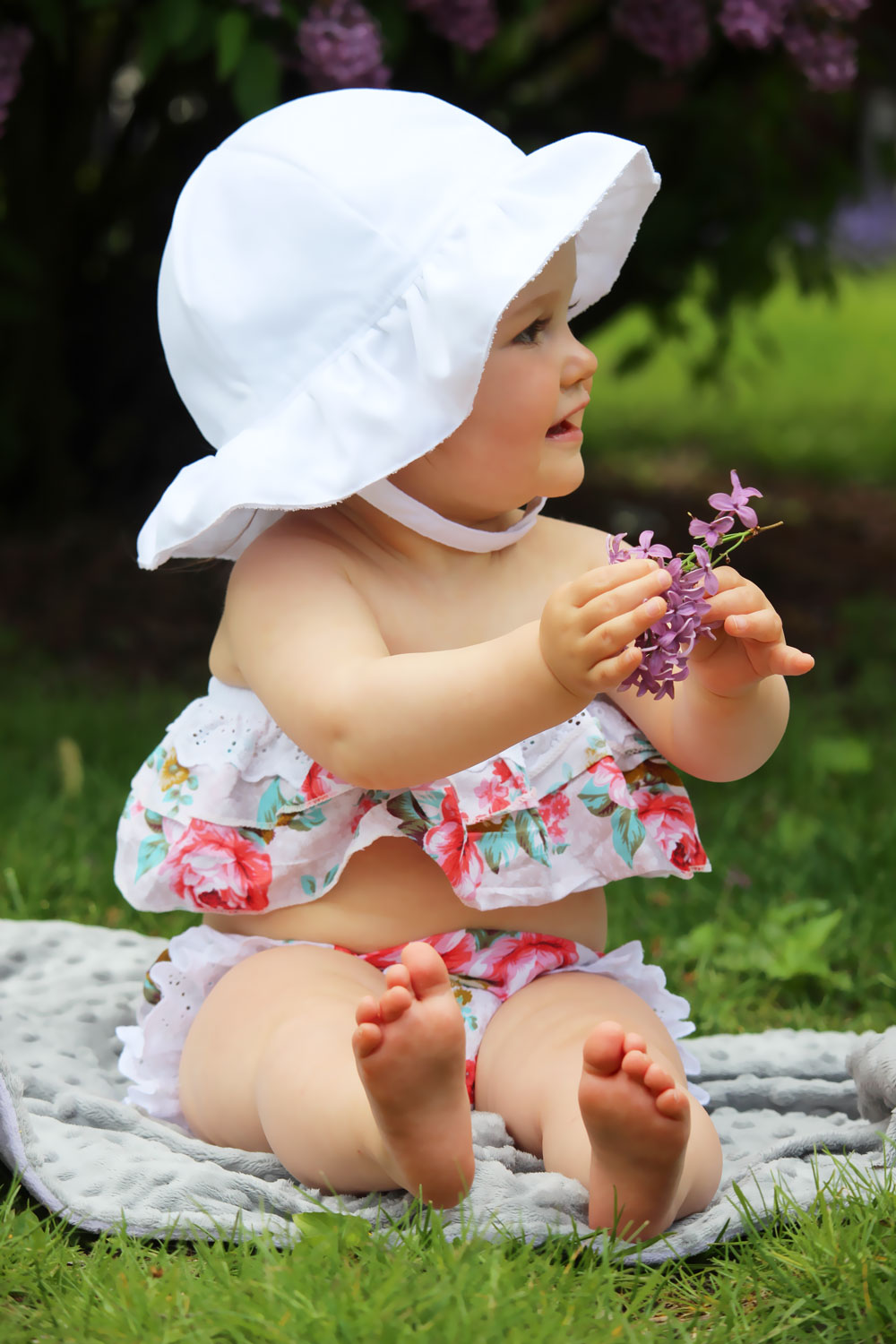 This is an absolutely adorable two piece outfit. It's perfect for the beach or relaxing poolside. I love how it's stylish but also comfortable for an active kiddo.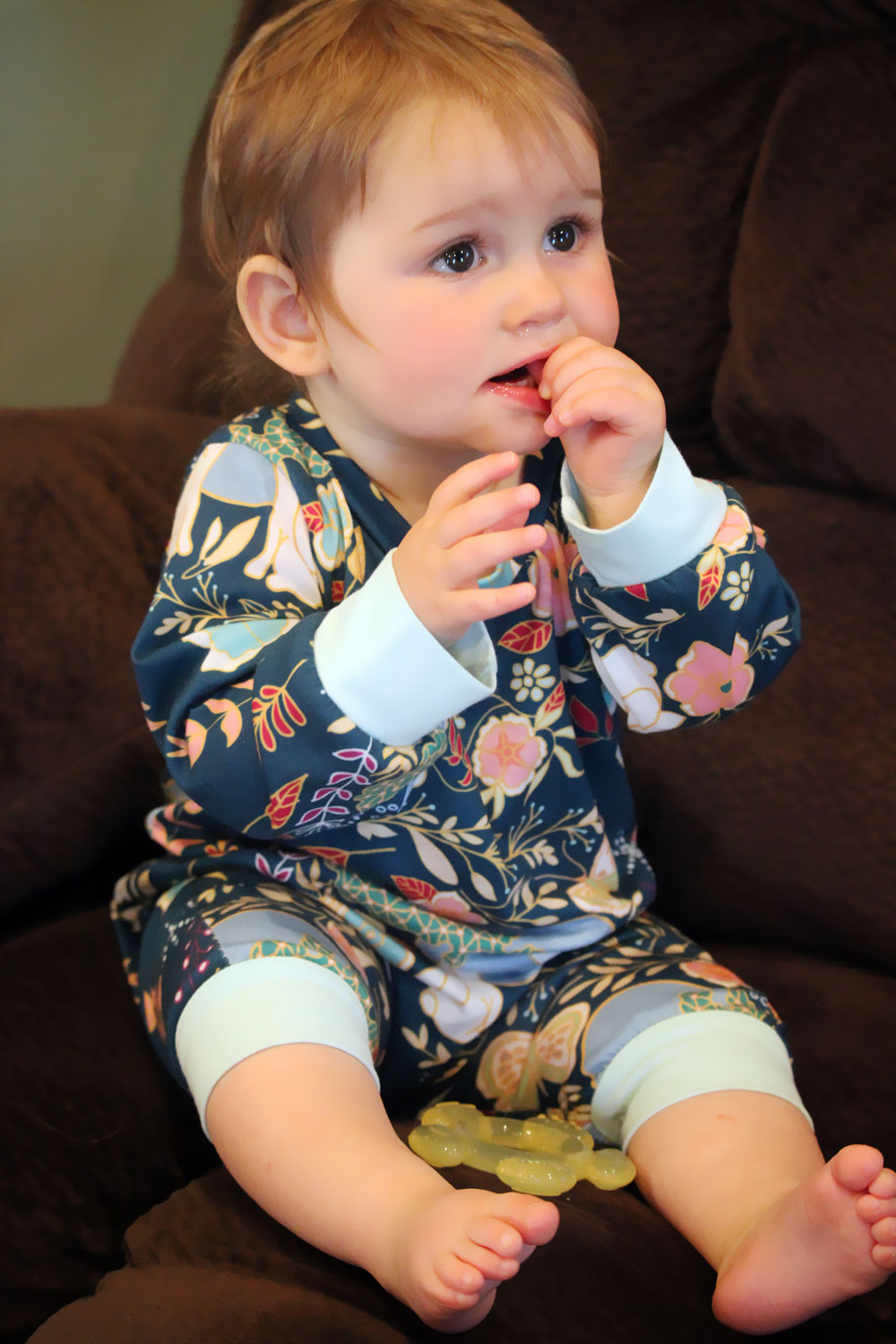 This can be used as pajamas or a comfortable daytime outfit. The material is extremely lightweight and silky. I love that it keeps our baby warm at night, but isn't stuffy – it's very breathable.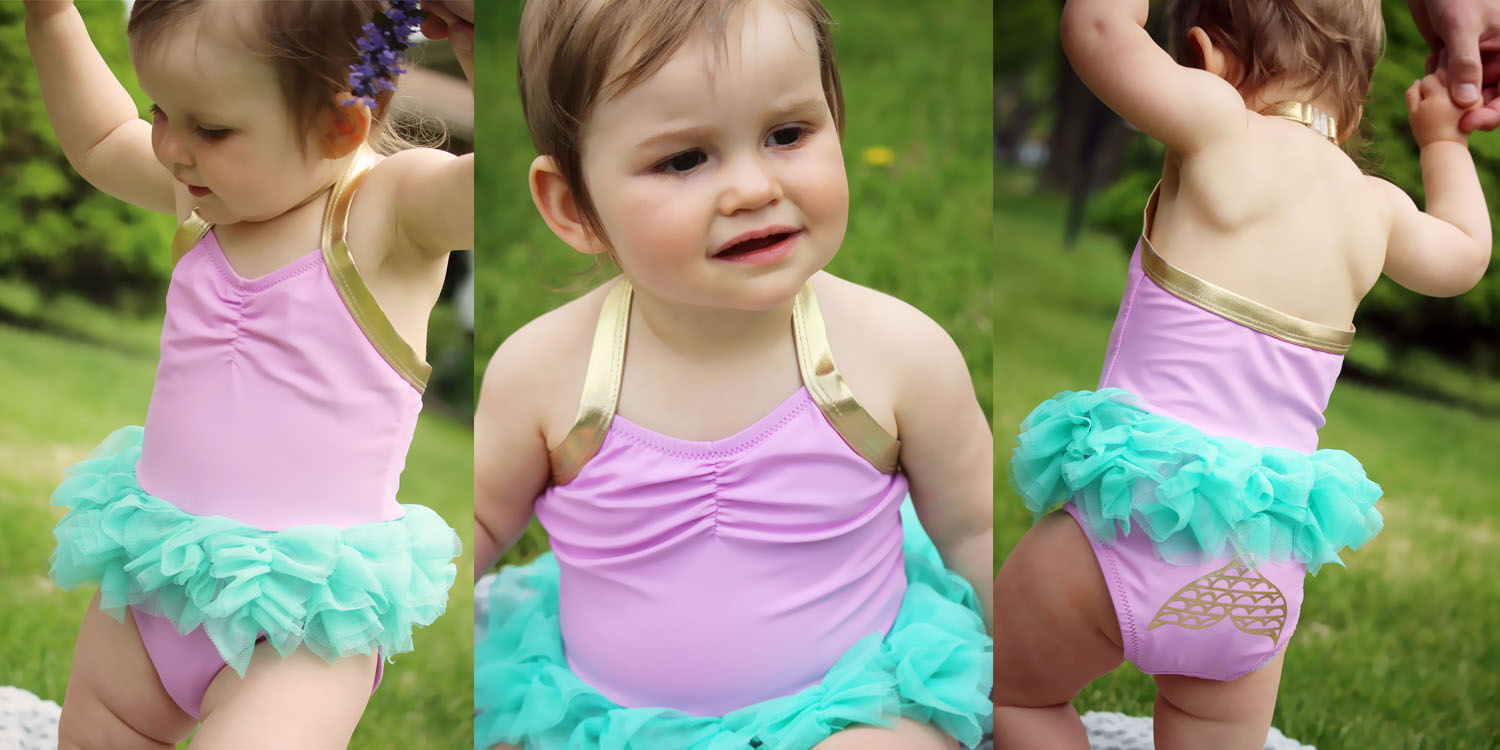 This swimsuit is the perfect combo of fashionable and protective. It has a cute purple and gold design with a tutu and mermaid fin on the back. It's also UPF 50+ to keep your little one safe in the harsh sun.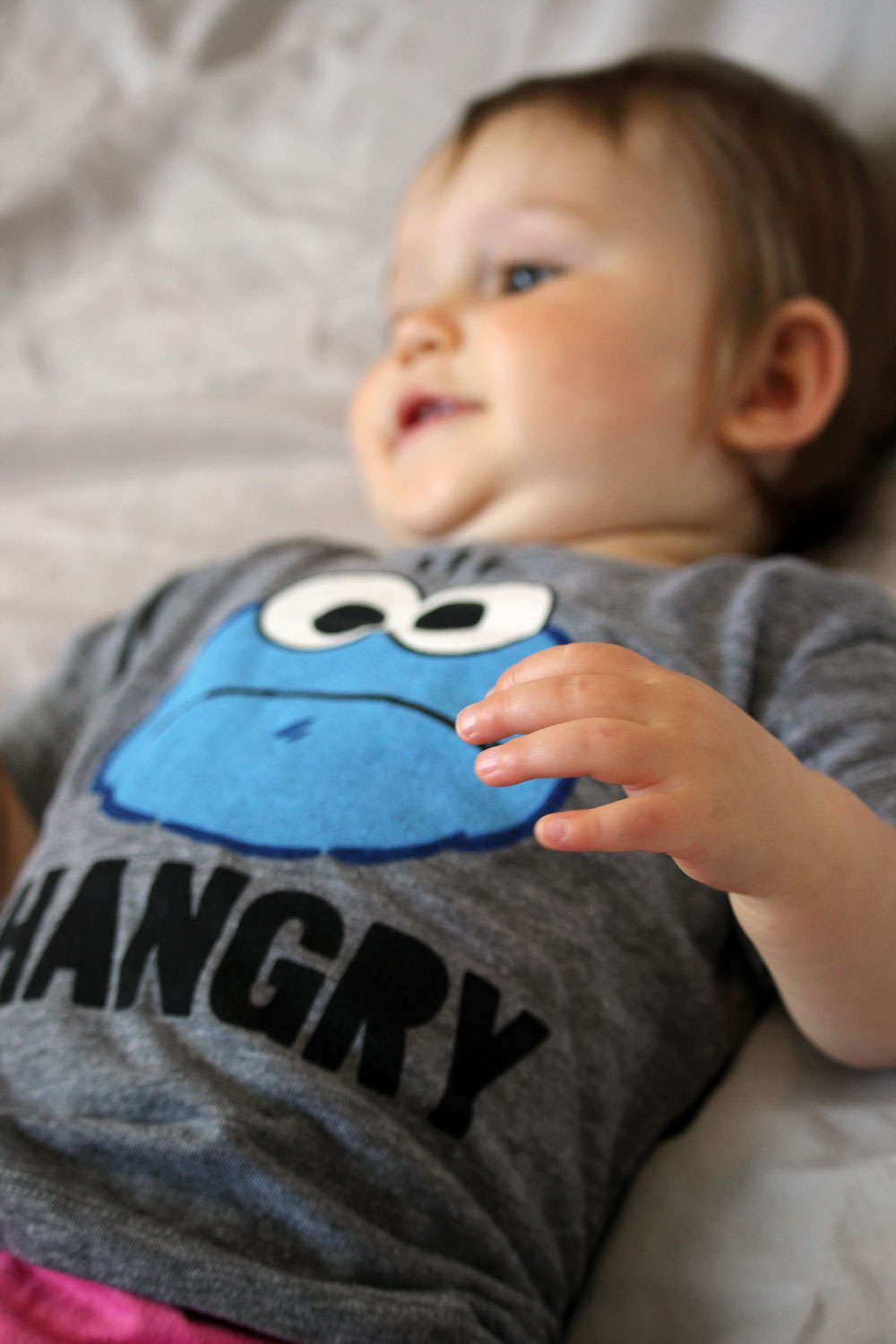 When hunger gets to the point of hangry, it's full on baby meltdown time. Why not rock a shirt to keep everyone forewarned. Plus, this shirt is one of the softest I have ever felt.
Babyganics Sunscreen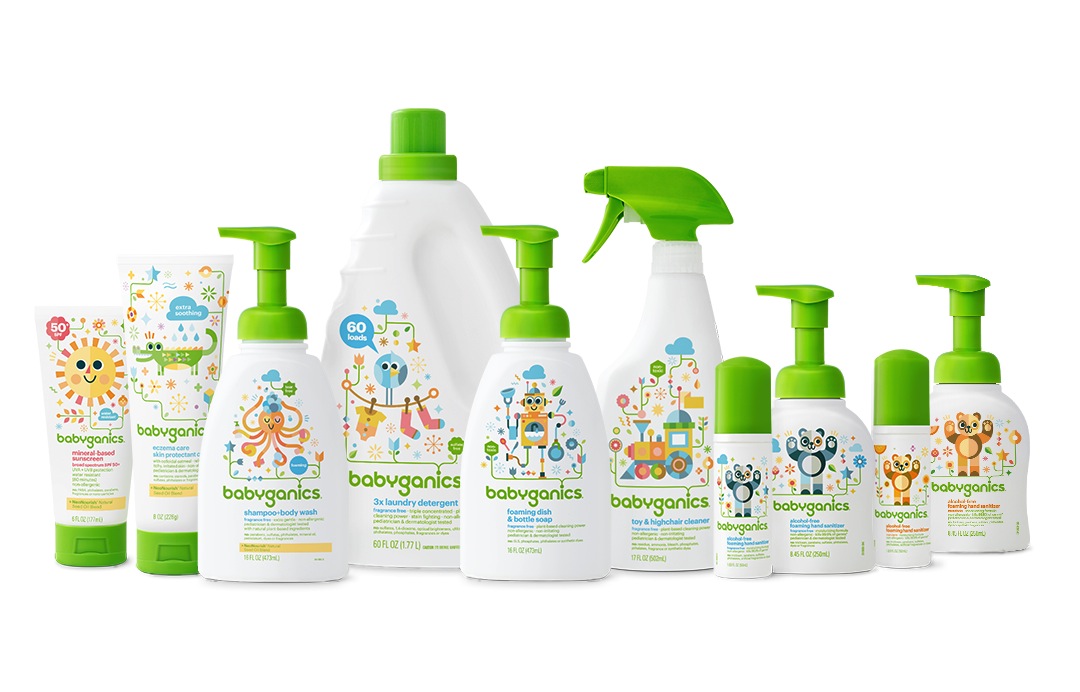 We love the warm summer sun, but it often means harmful rays. Baby and toddler skin is sensitive and should be well protected against sunburn and skin damage. Our baby Olivia has even more sensitive skin than average, so we use products that work well for her skin type. Our go to is Babyganics. They offer a mineral based SPF formula that is also very moisturizing. This is a definite must have when outside!
Planetwise Wet/Dry Bag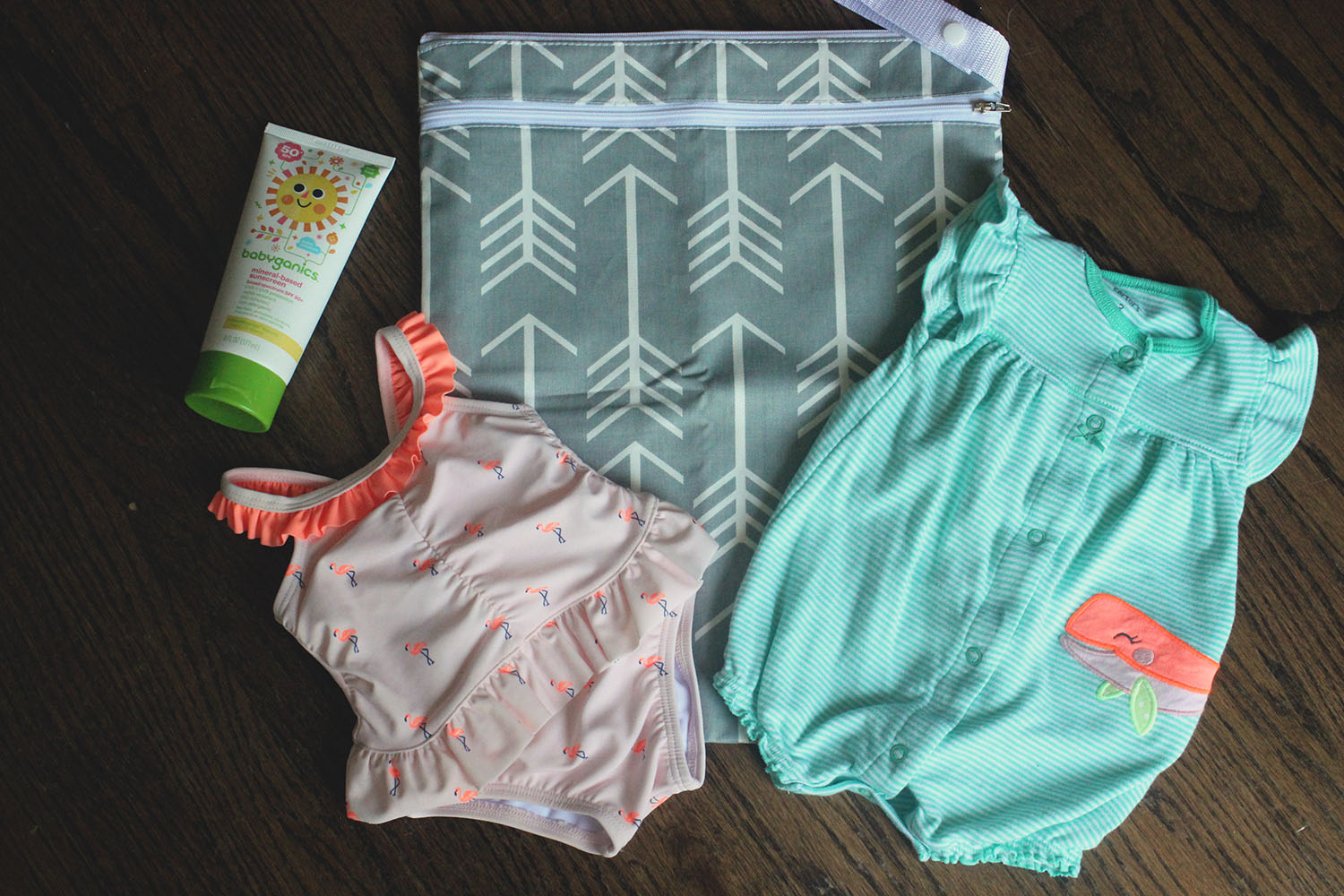 If you've ever wondered what to do with your wet swimsuit after a day at the beach or pool. this wet/dry bag is your answer. It offers separate wet and dry pockets so you can store your wet items without leaking on your dry items. It uses quality materials, is machine washable, and reusable. After using it for swimwear, it also makes a good gym or diaper bag. Check out our full review here for all the great uses.
BOB Stroller
During the summer months, you'll likely want to be outside as much as possible, which means you'll need a good stroller. Our favorite is the BOB stroller. It's extremely lightweight and super easy to steer. It's also a jogging stroller so you can enjoy some fresh air while getting you run on. If you are looking for a durable stroller that offers your little one a smooth ride, BOB is a great option. Just make sure your baby is old enough to ride in it (or purchase an infant car seat for the ultimate flexibility).
Bambino Swim Diaper
Something often overlooked when it comes to kid swimwear is a swim diaper. You may get caught up in all those cute little swimsuit designs and completely forget that you'll need a diaper. If your kids are still in diapers, you have a few options. The Bambino Mio Swim Diaper is high quality and reusable. It has a leak proof design and has a super soft cotton terry lining. We also love all the adorable designs. Two of our favorites are the Tutti Fruiti and Coral Reef. Don't forget to bring this along before your baby starts splashing around in the water. They also offer stylish reusable diapers in a variety of fun patterns.
Cozy Cover for Car Seats
Car seat covers are typically synonymous with winter. Freezing cold temperatures and thick wind are a strong reasons for keeping your baby bundled up. But car seat covers aren't just for winter. Summer months usually correspond to a stronger sun and bugs. There may be occasions when you want to keep your kids protected from both. The Cozy Cover has many stylish and lightweight designs so your baby won't be too hot, but still safe and sound under cover. There is a mesh material that makes the cover breathable and allows your little one to see out, as well as a flap to keep the sun rays away. It's also convenient for those rainy days! While not an all inclusive list, this should supply you with some of the tools to kick off your summer!
Tell Us: What's your Favorite Summer Gear?