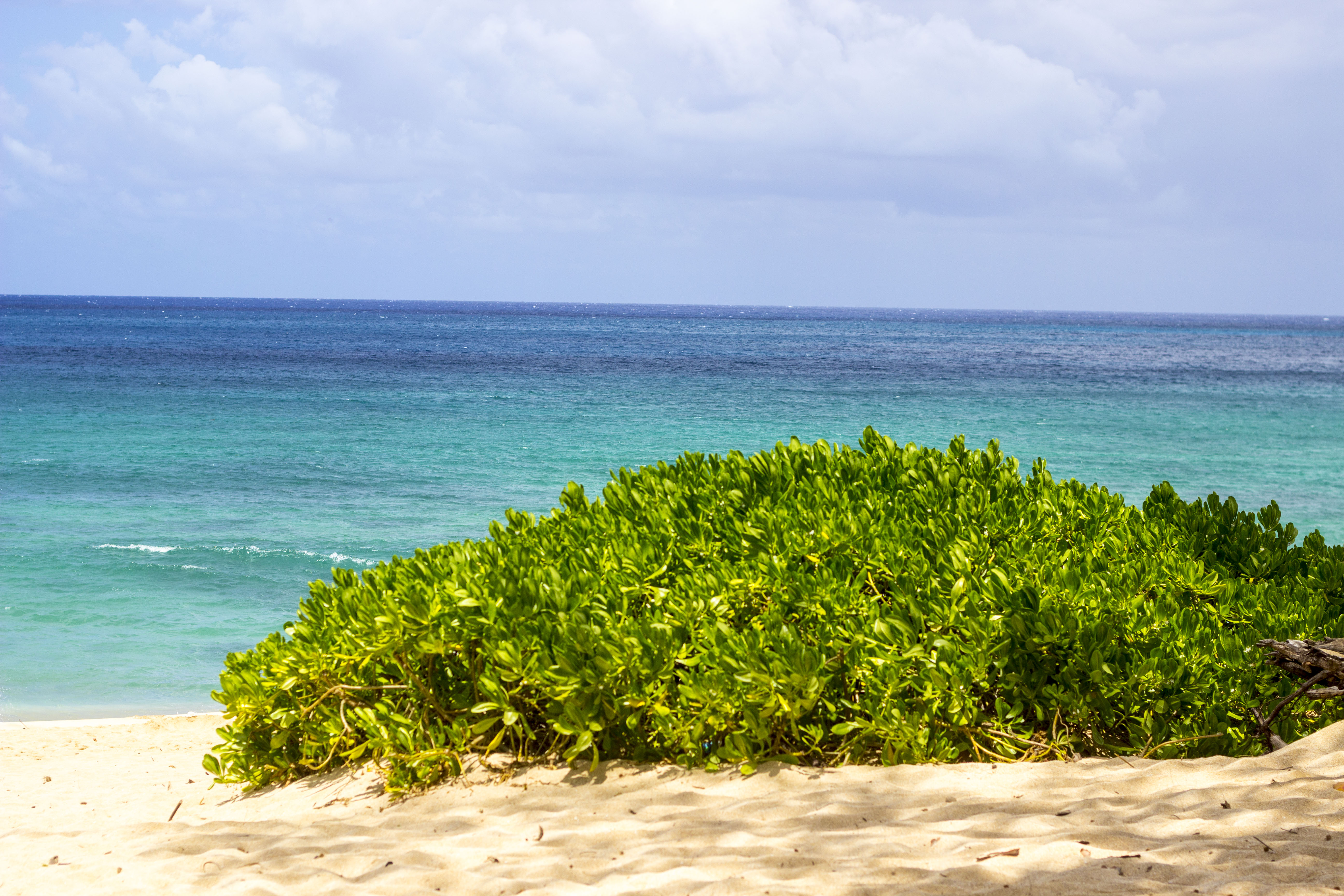 We've been fortunate to travel to a lot of really cool destinations. But Hawaii has always been at the top of our list. This was a really special trip because we went with a large group of family members. Because we had children in tow, we made sure our vacation was packed with kid friendly things to do. If you're planning a trip to Hawaii with kids in tow, we've got some great ideas for the whole family.
Where To Stay In Hawaii
We put a lot of work into finding the perfect place to stay. There are great places all over the island, but with kids I would recommend the Waikiki area. It's a bustling area packed with tourists, but we liked it due to its convenience. If you're looking for something quick to do at night or before dinner there are a lot of great restaurants and shops in walking distance. We stayed at the Pacific Beach Hotel, which has recently undergone renovation.
Our hotel stay included an amazing buffet breakfast every morning, which we took full advantage of. They even allowed us to get breakfast items to go so we could take it to the beach with us. The hotel is modern, roomy, and clean. I would recommend it for families as it is right across from the beach.
Getting Around The Island
We flew into Honolulu airport, which was about 30 minutes from our hotel in Waikiki. I highly recommend to anyone with kids or a large family to get a rental car. We had briefly considering ubering around and I'm really glad we didn't. If you plan to explore the island, it is very spread out and can take up to an hour and a half to drive some places (like North Shore for instance). It's much easier to just hop in the car and go.
Things To Do
Pearl Harbor
Pearl Harbor is one of the most amazing places to visit. There are a couple optional and free museums that are really cool to check out. We registered in advance for a time slot to visit the USS Arizona. Pro tip: pick an early time. We didn't know this is advance, but occasionally in the afternoon the wind picks up and they can no longer ferry people over to the USS Arizona Memorial. That happened to us and we had to come back the next day. It happens less often if you book in the morning.
Pro tip: pick an early time. We didn't know this is advance, but occasionally in the afternoon the wind picks up and they can no longer ferry people over to the USS Arizona Memorial.
Once your appointed time rolls around you will watch a short 15-20 minute video and then you'll board a ferry to the USS Arizona Memorial. We had about half an hour at the memorial, which was the perfect amount of time. If you're on the fence, it's a really cool experience and one I highly recommend. You can't go to Hawaii and not visit.
While we were there, a Pearl Harbor survivor was there signing books and it was awesome to see!
Kailua Beach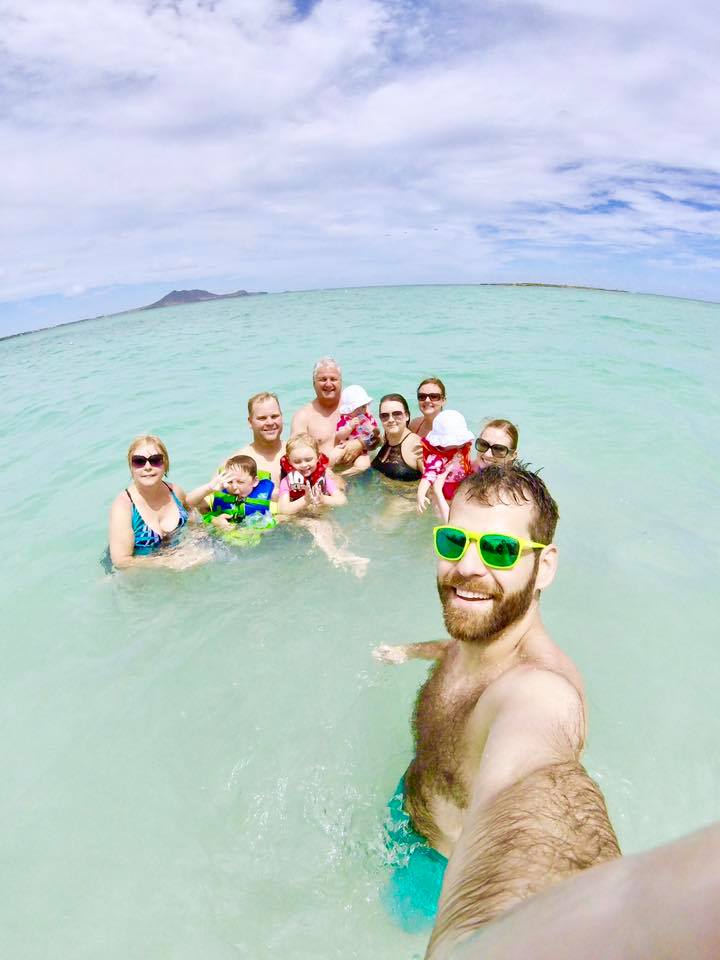 Some locals recommended a visit to this beach. Prototypical, local Hawaii. It turned out to be our favorite and by far the most beautiful – I'm glad we decided to give it a try. The water was a gorgeous blue and the sand was super soft, which was a nice break from some of the rockier sand areas. It takes about 45 minutes to drive there from Waikiki, but the views, beach, and water are so worth it!
Dole Pineapple Plantation
We did a quick stop here on our way to the North Shore. And I recommend doing the Dole Pineapple Plantation the same day as the North Shore based on the most efficient drive. You can do things like a train ride, plantation tour, and maze. We just shopped around a little bit and tasted some Dole Whip – yum! Nick experimented with some spam sushi – so I guess we got the real Hawaii experience. The shop is huge and you can't not try a Dole Whip while you're in the area. It's a great place to visit with kids!
Turtle Bay – North Shore
We visited this beach on our last day of vacation and I'm so glad we were able to make it! The beach is part of the large Turtle Bay Resort (which was gorgeous and would be another great place to stay) . There are some excellent views and snorkeling. People in our group saw fish, crabs, and lots of shells. It's really a great place for kids because you're still experiencing the North Shore, but the waves aren't crazy big like many of the other North Shore beaches.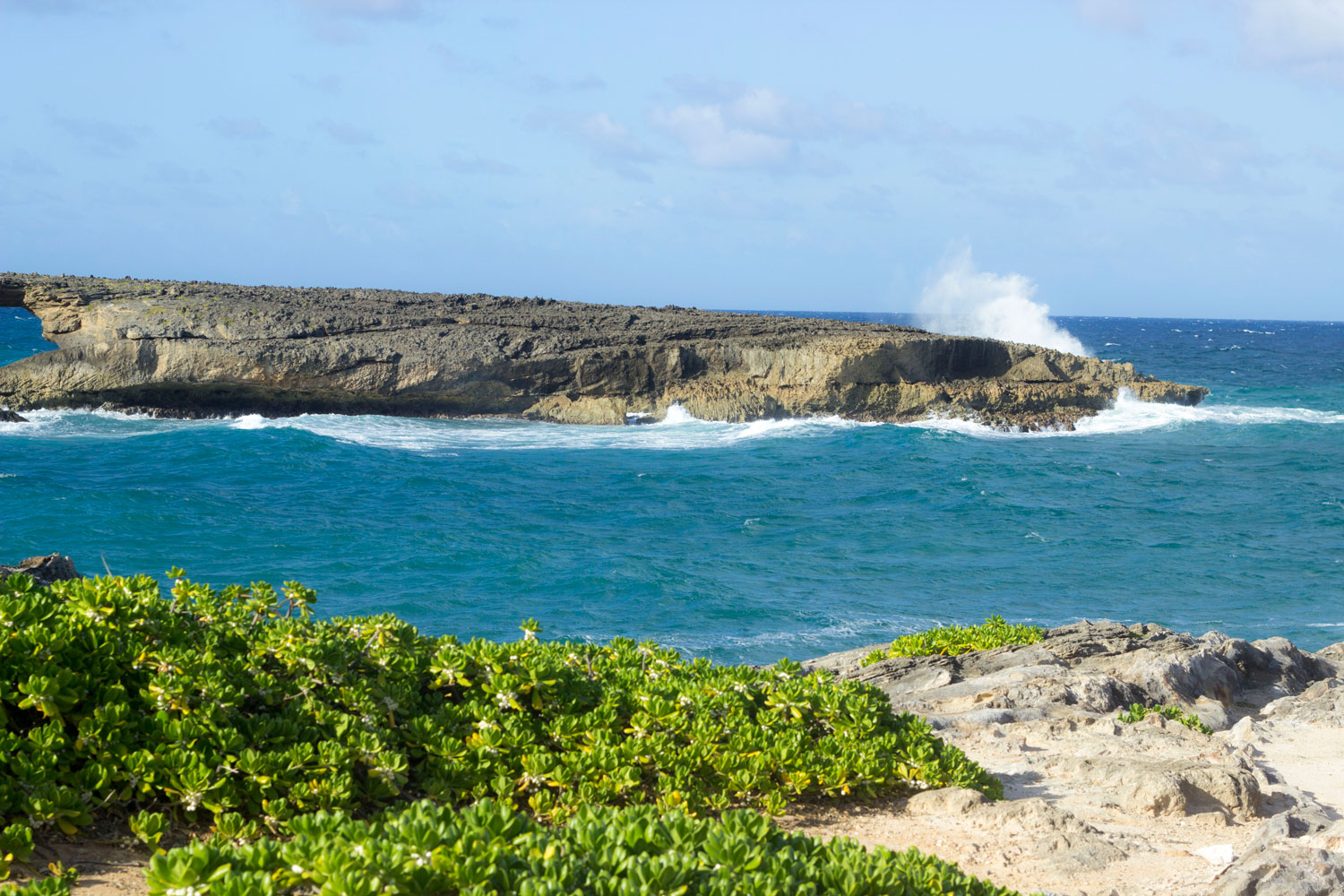 We visited a few other North Shore beaches like Sunset Beach and areas of the pipeline, but we found the waves too big for the kids to really enjoy the water safely.
Germaine's Luau
A luau is one of those Hawaiian experiences you just have to do. When I spoke with Aulani from Germaine's, she told me about all the great traditions of Hawaii and typical backyard parties. Hawaiian culture is really about family and friends. In fact, everyone we encountered was super friendly, which was so refreshing to see. Aulani described much of the Hawaiian tradition was incorporated into the luau because they wanted it to represent the local experience. We certainly felt like we were part of the family! After the show, one of the staff members took one of the kids up on stage to take a picture with her. She loved it!
We took part in the Hibiscus Package which included reserved seating and 3 drink tickets. When we arrived to the luau around 5:30pm, we explored the area and watched the sun start to set with a nice cocktail.
They even invited us to watch the pig roast being raised out of the ground. It was a very unique thing to watch and another example of how you'll get to experience local culture.
After watching the pig, we sat back down as they made some announcements while dinner was being finished up. Then we were treated to a delicious feast! The menu had something for everyone and included things like Kalua Pig, fish, chicken , poi, fruit, rice, potato/macaroni salad, and cake. After dinner the show started. It was awesome! There were some really great dancers and everyone in our group loved the fire show. One of the best things about the show in my opinion is that they like to get the audience involved. They invited kids and parents up to the stage to learn a classic Hawaiian dance – and everyone seemed to have a blast (especially our littler ones!).
We enjoyed the show with a couple Mai Tais (they also have beer, wine, and other fun cocktails to choose from). The show was the perfect length and we felt we really got an authentic experience.
We researched a lot of different luaus before our trip and I'm so glad we chose Germaine's. The food was great and they did an awesome job of showing the culture. Just what we were there for! We definitely felt like part of the family, or Ohana.
Restaurants
While the luau was one of the best dinners, we also went to a lot of other fun places. I have to admit, between our hotel breakfast buffet and our big dinners, we didn't eat too much for lunch. It was usually light snacks or a quick sandwich on the beach so I can't comment too much about lunch places. But for dinner try out Cuckoo Coconuts. This is your typical tiki bar type place with great Hawaiian food. They also have beer flights and unique cocktails. They had a live musician while we were there. It was another fun touch.
Another place we loved was Duke's Barefoot Bar. I had heard a lot about Duke's being a must eat restaurant. My advice for families traveling with kids is to do the barefoot bar. The main restaurant is a little more upscale. If you keep going through the restaurant and down to the beach, there is the Barefoot Bar, which is a more casual, kid-friendly part of the restaurant. You can put your name on the list and do some shopping while you wait for a table. The food was outstanding!
And of course, if you're traveling to Hawaii, you may want to experience some seafood. On our last night, we picked up some food from Sansei, which is a modern seafood restaurant located in the Waikiki Marriott. It was delicious and we can recommend the sake!
If you're in the mood for a quick snack, check out Cheeseburger in Waikiki for happy hour. They have some great drink specials and things to snack on. Plus, you can't beat the location, which also happened to be right next to our hotel. Also, make sure to pick up a shaved ice at some point. They are a Hawaiian classic. You can find them just by strolling down Kalakaua Ave (the main shopping street in Waikiki).
We found to Oahu to be a very family-friendly place to visit, and we are constantly reminiscing even though our trip was less than a month ago. In addition to the places on our list, there are so many kid-friendly things to do. You'll definitely not run out of activities. And once you vacation there, you'll already start planning your next trip back!