If you've ever been to Disney World, you've probably discovered it is full of some amazing restaurants. And if you're new to Disney World, prepare for a special treat. When most people think of theme parks, they think of your standard french fries, burgers, and hot dogs. Of course Disney World has most of these things, but they also have some delicious and unique options as well. One of the best things about dining at Disney is the theming. There really is something for everyone. Whether you want the fun, character dining experience or an upscale, luxury meal, you'll always find a restaurant to fit your theme. We recently took our little girl to Disney and were in awe of all the choices. And in an effort to help you decide amongst the numerous dining options, we put together a guide of the 6 best Disney World Restaurants for kids that will take your experience to the next level.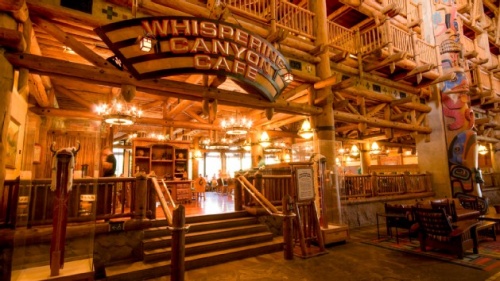 Whispering Canyon is a large, open restaurant located in the Fort Wilderness Lodge. You get that "old west" style decor typical of the resort, which adds to the excitement. But the real star of the show here is the service. We don't want to give too much away because the fun surprises truly make the experience, but you'll get plenty of participation from your server. And they especially like to involve the kids.
It's certainly hands-on dining, so make sure thats the vibe you want before making a reservation. Food selections here include burgers, quinoa cakes, meatloaf, steak, pork ribs, and an all-you-can-eat skillet. For the kids grilled cheese, chicken, and fish are all available.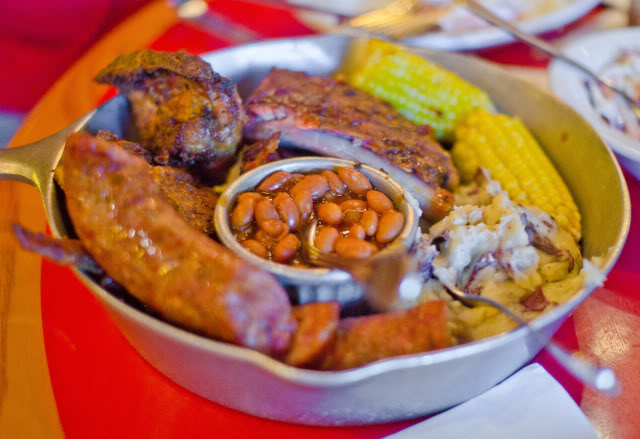 We had a great time and the food was delicious. The all you can eat skillet was worth every dime. Protip: ask your server for ketchup and see what happens!
This is a new fast casual dining experience in Animal Kingdom's Pandora area. The atmosphere very much fits in with its surroundings. And you can choose to sit inside or out. 100+ degree weather makes indoor, air-conditioned dining a dream, but outdoor dining is the perfect atmosphere for more mild temperatures. As far as food options are concerned, you can create your own bowl with proteins, veggies, grains, and sauces.
They also have steamed bao buns and plenty of kids meal selections. Do yourself a favor and pick up a margarita just outside to polish off your meal.
For many people, no Disney vacation is complete without a character dining experience. Character dining is a great way to meet a bunch of characters at one time. And the best part is they come to you. This beats waiting in a super long line to meet Mickey or Minnie. Chef Mickey's offers breakfast, brunch, and dinner buffets with classic American cuisine.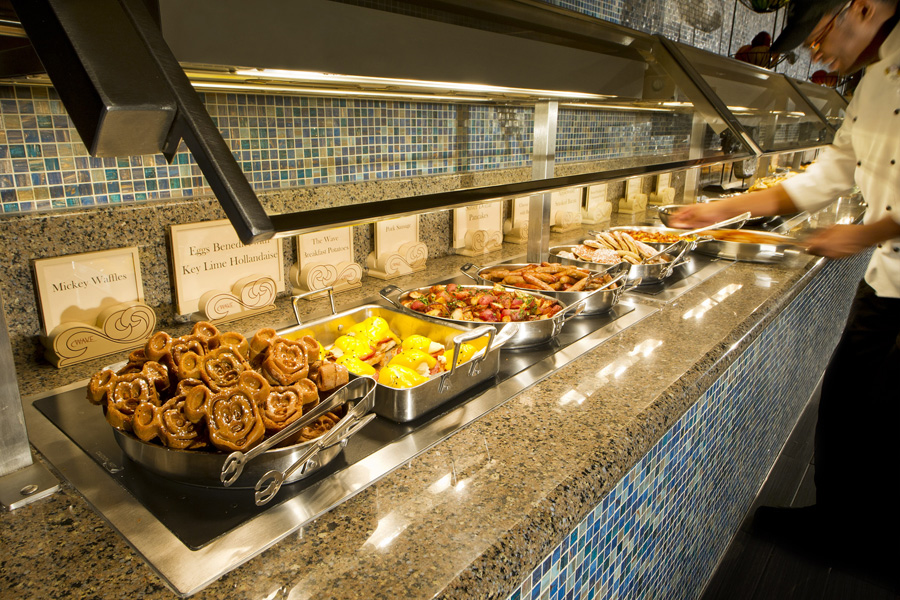 It's more on the pricey side, so know what you're getting into in advance. But if a character dining experience is important to you, Chef Mickey's will tick that box. You just can't go wrong with the Contemporary Resort.
Related: Minimalist Disney World Packing List
This restaurant makes the list for its excessive and awesome theming. You'll need a ticket for Hollywood Studios to dine here, but it's totally worth it. You'll sit in your own car shaped booth and dine on American favorites while watching drive-in classic sci-fi movies. It's a very unique dining experience and one we recommend for kids.
The kids will love feeling special sitting in their own kitschy car and talking with the old timey car hops. There's even a fun concession stand at the back of the restaurant. Definitely check it out for the atmosphere!
One of the more popular restaurants located in the Magic Kingdom park is Be Our Guest. This one can be hard to get a reservation, so make sure you book it early. If you're a fan of Beauty and the Beast, or even elegantly themed restaurants, you'll love a meal here. During breakfast or lunch, it's quick service, so it may be slightly more budget friendly.
Want to splurge? Make a reservation for a sit down dinner. It will be a complete fairy tale for your little prince or princess. And you'll be treated to French inspired fare like ratatouille, croque monsieur, rack of lamb, and pork tenderloin. Kids can feast on grilled cheese, beast casserole, meatloaf, and grilled steak to name a few. And don't forget: try the Grey Stuff, it's delicious!
One of our favorite restaurants at Disney is Ohana. It's a super kid-friendly restaurant for several reasons. First, it's located at the Polynesian Resort, which in our opinion is Disney at its finest. If we had unlimited money, we would always stay at the Polynesian. It's classy, well-themed, and kid-friendly all at the same time. Plus, it's accessible to Magic Kingdom by boat. And the restaurant Ohana is everything Polynesian and luau. Whether you do breakfast or dinner, you'll have a blast. Meals are served family style. You'll receive skewers of chicken, shrimp, and steak served with dumplings, lo mein noodles, vegetables and salad.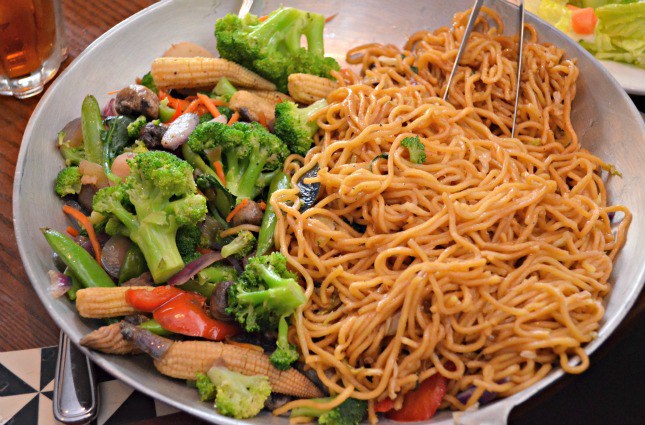 You'll also finish up with some delicious bread pudding or brownies for the kiddos. In addition to the food, kids are treated to fun luau festivities like sweeping coconuts with brooms, and hula dancing. Another interactive and engaging dining experience fun for the whole family. Just don't let Dad have too many Backscratcher cocktails, otherwise he might try to make too many Family Guy references.
And there you have it. Six of the best Disney World Restaurants for kids. It's safe to say that even above and beyond these restaurants, Disney has something for the entire family. These are our favorites, but we'd love to hear about your favorite kid-friendly places. Next up – our top picks for adults!
You may also like:
15 Whimsical Disney Quotes for your Baby's Room
How to Run Disney: Everything You Need to Know
Minnie Mouse Birthday Party Ideas for Toddlers